Scale your SaaS with our PPC expertise
Each client is unique, we'll choose the channels that best fit your needs and goals
Google Ads
We are focused on Maximizing the ROI of your Google Ads campaigns
Linkedin
Generate leads with the top channel for B2B social advertising
Microsoft Ads
With an expert understanding of B2B paid media, Microsoft Ads can be an important part of your strategy
Facebook Ads
Our goal is to put you in front of your target audience across all their favorite social networks
What kind of results have our clients seen?
How we boosted Beakon leads by 9x using PPC and
improved conversion rates by 90%
Beakon had been running PPC campaigns for years, but most leads were of low quality. They had just about given up on running Google ads campaigns when they first approached us.
What our SaaS PPC Agency do?
The SaaS model business require specifics needs
We leverage creative design and top-tier platforms to create integrated PPC campaigns for your target audiences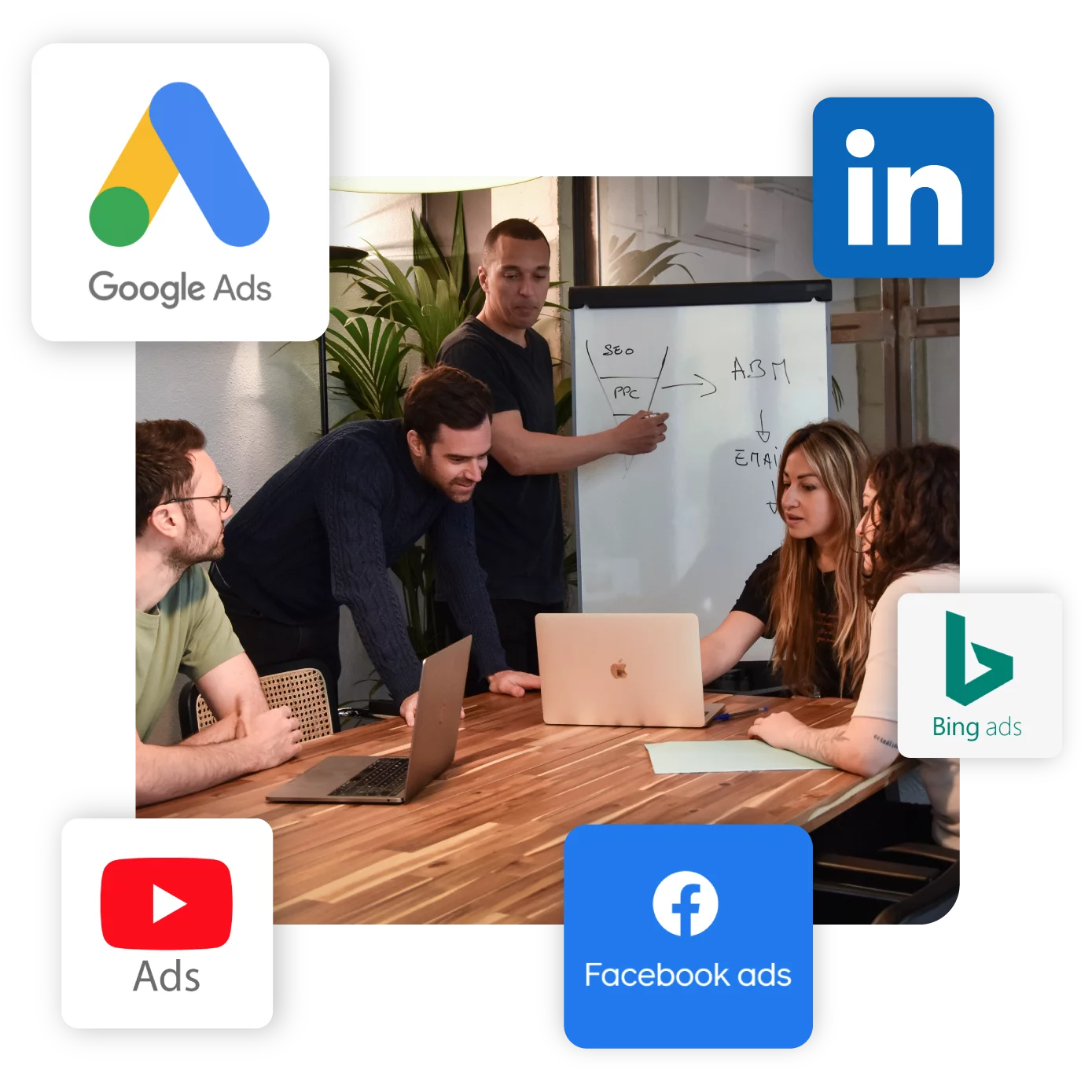 We'll choose the channels that make the most sense for your target persona to increase conversions.
You're getting in front of the best customers for your business.
We'll build a PPC strategy that improves the quality of leads and volume of conversions by targeting relevant keywords, bringing you only the highest intent traffic.
Fenix Bretz
CEO @ Kodosurvey
Focus on what's efficient and provides ROI. Actively recommend what NOT to spend time and money on and why that is.
Bob Samii
CEO @ Sharplaunch
They are like a Swiss Army knife for B2B marketing… razor sharp and very resourceful. I would highly recommend.
Alexandre Guinefolleau
CEO @ Amenitiz
Extensive knowledge of PPC and SEO, the ongoing work has really helped us in Amenitiz so far! I would recommend working with them.
Frequently asked questions
 ​Marketing agencies are usually paid on retainer, we don't. We are enough confident about our results and ethics to get you on a long term partnership with us. ​Our SaaS PPC Agency also dedicated to transparency – which is why we always share our data, account set ups, strategies and tactics with our clients.
Yes we do. The ads design is included in the pricing. In any case, you can always manage in-house if you want to.
We love a smooth communication through different channels (slack, email, skype…) and also report weekly/monthly  depending on your needs.
Find out how we can help you!
Join 85+ successful B2B SaaS companies on the path to achieving results with our SaaS marketing services